VERIFIED WHATSAPP
Facilitate your business with WhatsApp Business APIs
Grow your business faster with Verified WhatsApp Business APIs,Drive Sales, Support & Marketing Conversations on the Worlds most popular messaging App. The WhatsApp API is primarily intended for use by businesses to communicate with their customers via WhatsApp. Some of the potential use cases for the API include customer support, order and delivery notifications, appointment reminders, and marketing campaigns.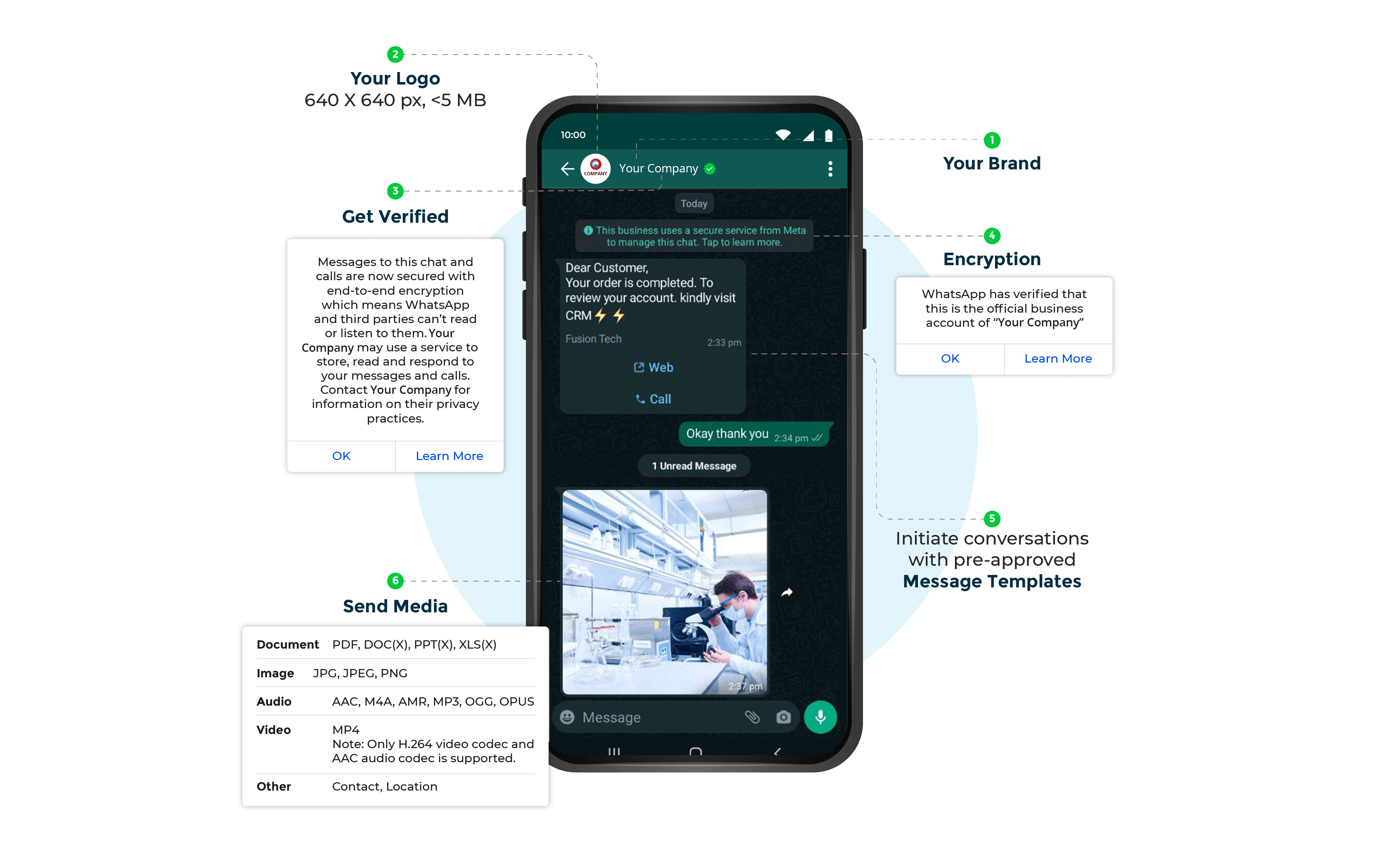 Benefits/Features
Grow your Business effortlessly and Assist your customers efficiently.
Professional Greeting
Greet professionally your customers with a welcome message and create a positive impression.
Custom Reports
Reports thats helps management people to get overview and response of the broadcasting and reply.
Shared Team Inbox
Shared Team Inbox makes it simple for you to use WhatsApp for customer support. Multiple agents can login to serve customers.
24x7 Connect
Solve Customer Queries, Send Images, Files & Videos in a Smart Automated Manner.
Mobile App Access
You can connect anytime, anywhere with your client and can provide solutions of their problems which eventually when they are facing.
Developer Friendly
Get access to Verified WhatsApp APIs for developers to build your own custom solution or Integrate in your CRM.
Assist your Customer in the best Possible Ways
Advantage of Whatsapp
Real Time Analytics
See real-time analytics on the Msgclub Platform for delivered, read rates and more and plan accordingly.
Team Live Chat
Have multiple team members to drive Live Chat Support on the Same WhatsApp Business Number.
No Code Bot
Build an intelligent WhatsApp Chatbot & make it handle sales & support queries on WhatsApp chat.
Import & Broadcast Instantly
Powerful WhatsApp Marketing by starting a WhatsApp Broadcast for up to 10 Lac recipients in a single click.
Connect Your CRMs With APIs
Connect your CRM, Payment Portals, eCommerce Platforms via APIs. Easy to connect API for Developers.
Automate Notification
Increase business via action for Abandoned Cart, Application Drop-off, Order Confirmation, Event Updates & more.